"- We strongly believe that this gives the floorball family a very good start to enhance the development of our sport in the Americas, as we need to showcase the sport to the local organising committee in Birmingham, in order to have their interest to host floorball during the World Games 2021. IFF will start the coordination of planning process with its American members associations still during this spring, John Liljelund, IFF Secretary General comments."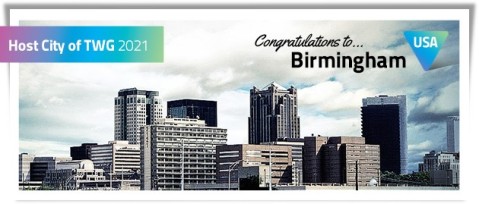 Photo linked in from the IFF
Full story here
Commentary:
As we have said before - this is the best thing that ever happened to Floorball - in this part of the world. But The World Games also raise more questions than answers at this point - we will try to sort out or speculate away in some of these matters a.s.a.p.
Doubtless however it is with joy we read the clear and strong intentions of the IFF to focus on the Americas now.
It is high time for actions full speed ahead now and hence, to be nitty gritty, we do not want to see that word "still" - we need more of
fast action
;-D he he.
Happy times - Full Speed Ahead and Good Morning America.
OH, one more thing:
Floorball is not an odd marginal sport in countries where it has been allowed to grow for some short years. Floorball is a modern dominant activity. In Sweden for instance it is the largest indoor team sport - roughly twice the size of Ice Hockey as it comes to licensed players - and in Finland it looks more or less the same...