The IFF acts like a machinegun - now... here is the latest:
"January 27th became a date to remember in the history of Korean Floorball when the Korean Floorball Federation (KFF) was approved as a Provisional Member of the Korean Olympic Committee (KOC)."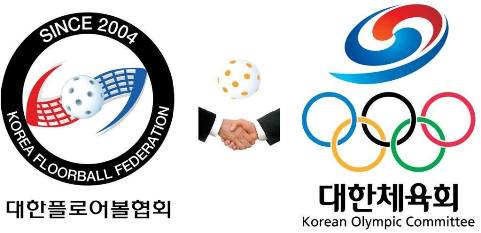 We can only hope that countries that does not have a clue about Floorball yet sees this and start to wonder what is going on... It would be utterly cool to have a list over all these nations... plus some graphics that show when in time National Floorball organizations became recognized in some way by different National Olympic Committees...
Then as we have said before Mr. Kim in Korea that has been a big driving force between all these local accomplishments - he should work now at the International level instead - we think ;-D
Full story: