So we quote away...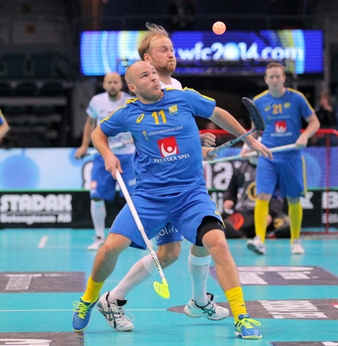 Image linked in via IFF
"10 414 spectators witnessed Sweden and Finland meet in the group match for the first time in the WFC history. Both teams were already qualified for the quarter-finals, but it was the rivalry between the two possible finalists, that brought out the fighting soul in each player.

There was electricity in the arena when the teams met. Both had their chances to score on power play and Sweden even on four against three, but instead Finland´s Eemeli Salin, #9, scored 1-0 on a breakaway. Excellent goalkeeping and great defence and no more goals in the first period."
Full post?