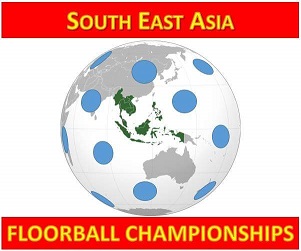 IFF writes:
" The pre-tournament of the South-East Asian Games 2015 came to an end today in Singapore. The tournament was a success not only from an organizational point of view, but also served as an excellent showcase and test for the new countries to the International Floorball scene. Especially Indonesia performed really well, but also the Philippines showed huge development in the tournament."
And they continue:
"Singapore´s Men has won the 1st South-East Asian Floorball Championships with 9-4, after a very exiting match, where both teams at times had the keys for success, but Singapore found the means to break the tight Malaysian defense in the second period.
The Women´s South-East Asian Floorball Championships finals ended in a home victory for the Singaporean ladies after an exciting match with 9-2, were Malaysia showed that there is potential in their game. The pre-tournament of the SEA Games has worked very well and all teams have developed during the tournament."
http://www.floorball.org/news.asp?kieli=826&id_tiedote=4231

---
Floorball is for all and has no preferred connection to any culture or religion. Still from our own perspective we really like this picture with the girls playing in their own more traditional outfits. This is what makes Floorball colorful and must maybe be the floorball picture of the year?
Bronze medals for the Indonesian Teams in the South-East Asian #Floorball Championships http://t.co/duoVtTCzKo pic.twitter.com/qgrNzGAvFw
— IFF (@IFF_Floorball) December 21, 2014