Let us quote IFF:
"
Billy Petrie
brought Canada back to the game by scoring the second for his team in the beginning of the third period. Canada was fighting very hard and they were able to force Denmark just to defence. At 50.37
Brian Nielsen
received a pass from
Jannik Trolle Wede
and shot from the distance and scored the fifth for Denmark. That was pretty much the decisive goal and Canada even tried without the goalkeeper, but without luck this time and Denmark won the game
7-2
."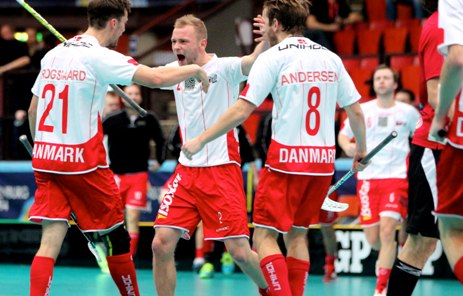 linked in via the IFF
Canada has earlier been able to twist up Denmark (2010 with 6-4) but Danish Floorball skills grow faster than rapeseed in Denmark.. Hmm let's hope this was a temporary blip for team Canada - but in all realities - it seems like the Floorball played in Denmark is just growing stronger - now with a more organized national league...
Hmm, if we hit the Olympics Canada probably has to do some modern developments to not just get stuck in the world of old sports lol. Floorball skills are growing very fast in many European countries right now - and the race is on - we think. But with the strong Olympic commitment known from Canada they should be well prepared for tomorrow too. Good work to both teams...
Here detailed coverage via the IFF