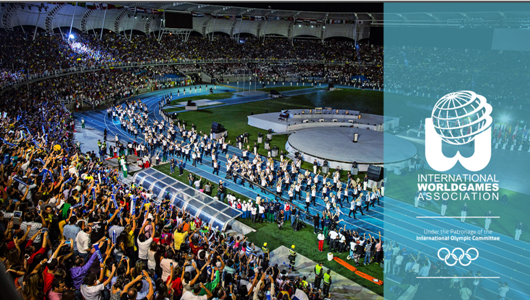 picture linked via the IFF
John Says:
"- - This is a great opportunity for the floorball family to really show the other sports and the Olympic movement, what we can bring the Wroclaw World Games and also hopefully the Olympic Games in the future. The importance of the World Games increases a lot if the recommendations of the International Olympic Committee Olympic Agenda are approved, since the IOC is proposing to increase the cooperation between the IOC and the World Games. In addition the World Games will act as the test site for the sports wanting to be included in the Olympic Games, says IFF secretary general John Liljelund."
In other words... The preparations for the floorball tournament in the World Games in Poland has started...and Floorball will participate in the World Games for the first time as an official program sport with six Men's teams.
... they aim to make the World Games tourney the best ever for Floorball
... and if you want to read the full coverage about this... go here..
Let us here just now hope that some school people in US get the hang of this...too