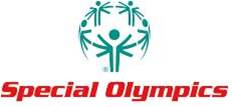 Just in via the IFF - we quote:
"From September 13 – 20, Antwerp, Belgium will host the Special Olympics European Summer Games 2014, which is the largest multi-sport event this year for athletes with intellectual disabilities. Over 2,000 athletes from 58 countries will compete in 10 sports, demonstrating to Europe and the world their abilities, courage and spirit.

Floorball will be an official sport at the Special Olympics World Winter Games held in Austria 2017 in the cities of Graz and Schladming in Styria. Floorball was for the first time included as a demonstration sport in the Special Olympics World Winter Games played in PyeongChang & Gangneung, January 29th to February 5th 2013 and the tournament was played with eight teams. For the 2017 World Games the aims are set higher and the goal is to play a tournament with over 20 teams with floorball now included as an official Special Olympics World Games sport."
Full story here
So is the US & Canada ready to step abord yet? So far we haven't heard too much on this side of the pond.. But both Special Olympics and Floorball have deep American roots - so this must just be a matter of a time warp - or something :-)
In our opinion Floorball is a perfect inclusive sport for Special Olympians, or unify teams. It is cost efficient, fast, fun and comparable safe and provides athletes with a very decent work-out. Floorball is for all and no one can go wrong ;-D. And this ship grows by the hour...
Did Schriver by the way try Floorball yet?