One good lesson from the software industry is that many of today's large functions or apps or services that people use BIG TIME - did not emerge into stardom by itself.. Many technologies has risen since they have been mentored forward or piggy backed on top of other services..
It is well described in this article
http://thenextweb.com/entrepreneur/2014/04/16/whatsapp-instagram-new-rules-marketing-networked-age/
This is interesting and can be used by individuals too - as to increase your presence on social media if you want to promote Floorball for instance ;-) to piggy back is the golden word...
But - now we are thinking about something else.
This is what the IFF writes..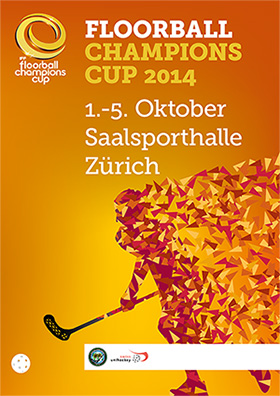 On Champions Cup..
http://www.floorball.org/news.asp?kieli=826&id_tiedote=3831
And if you read this you also understand this will be the last time the Champions Cup is presented in this form since - well they have not been able to find the economy for this kind of a tournament just yet. This is a normal problem for an aspiring sport that wants much but not just have the real or full reach yet.
This is what John Liljelund say:
"- The stakeholders of the Champions Cup have during the last year discussed the ways to continue to develop the Champions Cup. All parties agree that floorball needs a top club competition, but at the same time we need to enhance the marketing value of the product and start to get return on investment for running it. The stakeholders will still during this spring come with a proposal for how to conduct the Champions Cup in the future, John Liljelund, IFF Secretary General,."
Well, let us then toss in our ideas. If we look at the social network industry it get obvious that a service can become boosted by another service. If we then say that a Floorball tournament is a service... and if Floorball is able to find another aspiring sport or similar activity - with high or similar European penetration? Maybe some sort of a dual arrangement? Maybe an interesting package dual offer to TV/spectators?
Piggyback? Anyone?
This post is not offering a solution but at least a way to expand upon ideas. The main issue as we see it - we do not grow fast enough on the International stage? Huh?