The IFF highlights the next big thing in Electric Wheelchair Floorball Hockey..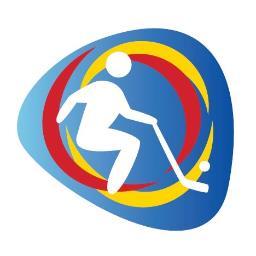 logo linked in via organizer pointing to source
"The 3rd IWAS Electric Wheelchair World Championship is played 4-11 August 2014 in Munich, Germany.
The national teams are training and fine tuning their tactics and strategies and supporters from all over the world are every day more curious about the program and the match schedule of the event."
"Electric Wheelchair Hockey floorball means: perfect ball control in combination with mature technology, good teamwork and responsive maneuvers – that's not so easy. This is what the Munich Animals and the German National Team players are going to show to the present press representatives during a demonstration match in which they will be directly involved to better understand what it does feel like playing EWH.
And a trailer is here too