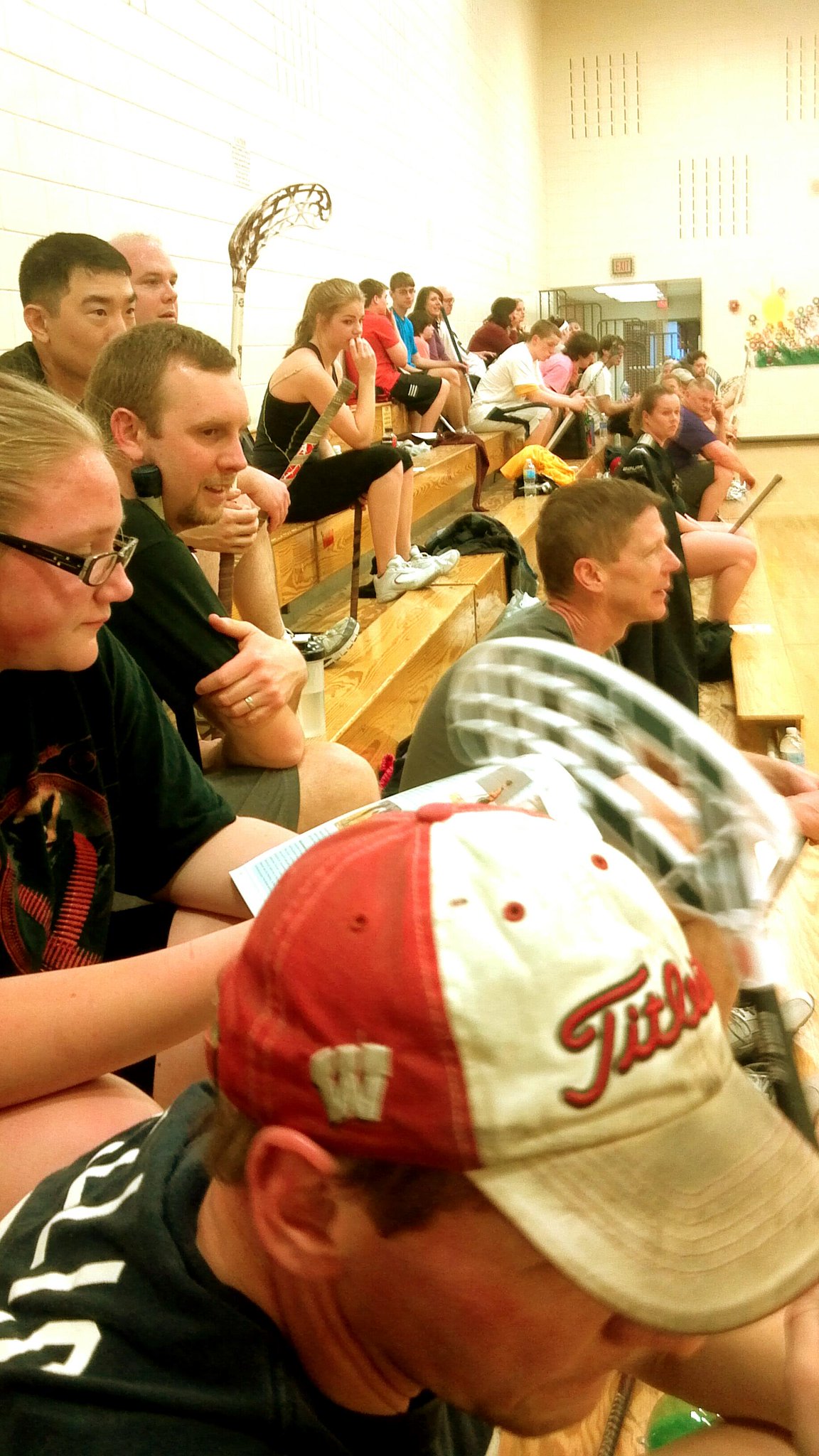 35 adults, co-ed, 8 kids in their own session. plus 10 people watching..
This means for adults, 3 full lines on two teams playing 5 on 5 (pinball style since the venue is not large enough) for 2 hours, 4 minutes per line change....
Too much? - heck yes,
Power of Floorball? Heck yes.
Time to start a league? Heck yes.
What you see on the picture is people that wants to play. 12 other players fill the court.
Summary:
Floorball in the USA and Wisconsin?
Conclution:
Heck Yes.
A good healthy thing to do? heck yes.
Something for schools and PE people, or hockey players? heck yes.
Next weekend Tomah release 6 teams in the first edition of the 2013 Midwest Floorball Championship...
and a last,,,,, heck yes.