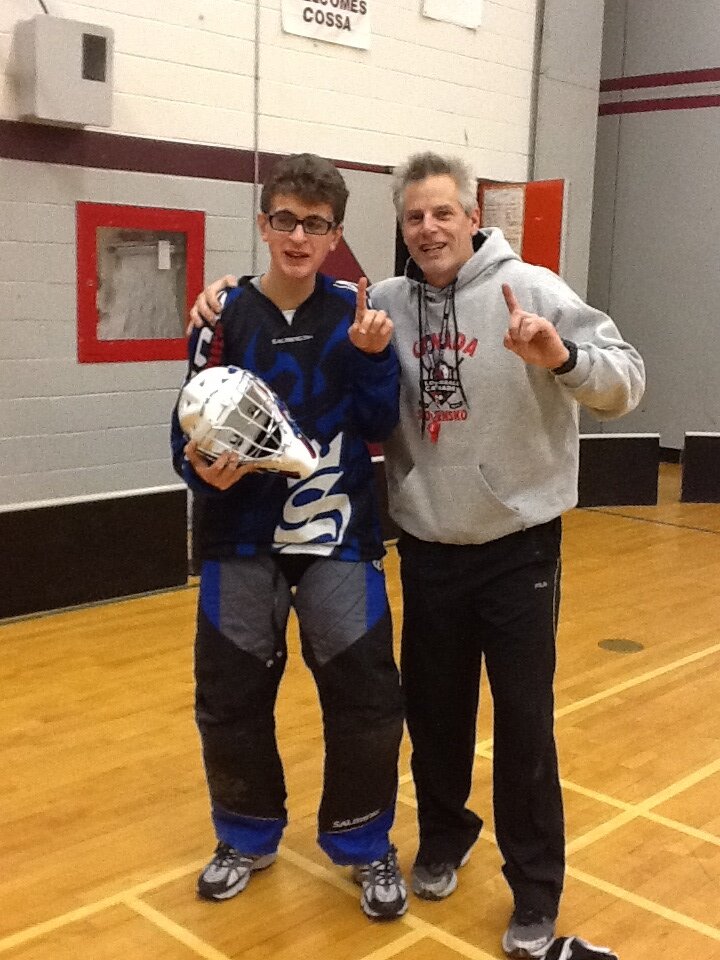 Canada breaks ground.
According to a tweet this morning - Belleville Canada presents the first ever Special Olympic Athlete to try Floorball.
The short but concise statement say:
Lucas D - tried out as a goalie "I LOVED IT"
The rest of tweet message say - let's show the world -
And you know what...
We just did.
;-D