...about Team USA, today's game, the arrangements in Switzerland and the best coverage IFF ever had - it is just mind blowing, i.e. incredible good.
But we decided to let these bit and clips talk instead..
Here a quote from Team USA's goalie (source the IFF)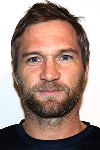 "Despite the loss USA´s goalie,
Terence Frank
, thought his team played a good match:
You had a great start of the match, what happened then?
- I think Latvia suddenly realised there was a floorball match going on and they increased the pace. We made some individual mistakes, but played a good match, close to the optimum. The opponent was the 5th ranked team, so a victory would have been a miracle.
You are the oldest player of the tournament (38), what keeps you going?
- I know this good saying: You don´t stop playing because you get old, you get old because you stop playing. I am a physical education teacher myself and love sports and playing the game.
- We hope to get a better result against the Czech in the next game and not let them score more than 10 goals. The Czechs play on a higher level than Latvia today, I have played against some of the players with my Swiss club team and really look forward to the match." Full story here
http://www.floorball.org/news.asp?id_tiedote=2929
Here is another one with Karl Forare that we can not embed but its good
http://www.youtube.com/watch?v=Rguf57BPHMc&feature=share&list=ULRguf57BPHMc
and here is the full game again